When Valheim launched on February 2, developer Iron Gate released an Early Access roadmap to show what is expected to add to the Vikings co-op survival game in 2021.
The roadmap doesn't have a lot of details, just some interesting names for the updates like Hearth and Home, Wolf Cult, Ships and Sea, and a new biome called Mistlands.
But this week we learned a few additional details when we spoke with Henrik Törnqvist, co-founder of Iron Gate Studios, about what these updates will include. We also talked a little about some other new features, like mini-bosses, that could be added to Valheim in the future.
Here's what we know about Valheim's roadmap and what's in store for us this year.
Update 1: stove and home
The first update is called Hearth and Home and "focuses, as the name suggests, on the house building aspect of the game, with more components and things to do in and around the house," said Törnqvist.
"It will probably be pretty much focused on the food prep aspect of the game, with more recipes and things like that," he continued. "But there are also new additional components."
With all of the amazing Viking houses being built, this is sure to be good news for Valheim's fort builders. Personally, my house sucks and I'm more interested in having new recipes to cook with, which hopefully means new seeds and plants for agriculture too. My patch of carrots kept me happy for a while, but I'm ready for more options.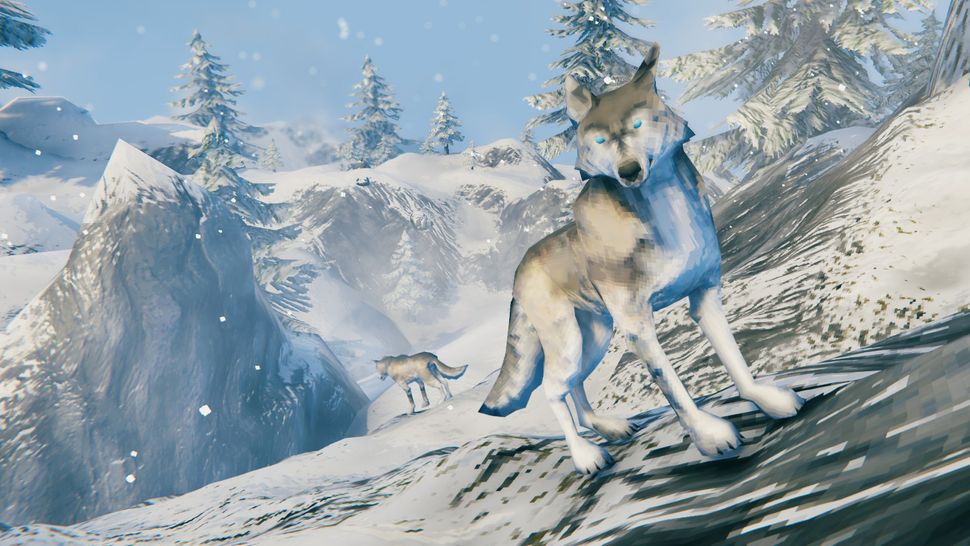 (Photo credit: Iron Gate Studios)
Update 2: wolf cult
This is the most intriguing update, but unfortunately Iron Gate hasn't given us much more to keep going.
The wolf cult, said Törnqvist, "will be an update that will focus on exploration and combat and hopefully bring new fun and different encounters for the players."
Given that wolves visit the mountain biome frequently, this update will likely focus on that area, but we still don't really know.
Update 3: Ships and the Sea
Ships and the Sea "will make some ship customizations and try to refine the ocean biome a bit more," said Törnqvist. "Since it's not that populated, you could say like the rest of the land biomes, so let's do a few more things in the ocean."
Not a big surprise given the name, but more ocean encounters would be welcome, as would more ship customizations. Especially since the Viking longship originally appeared to be decked out with colorful shields, and that doesn't seem to be an option at the moment.
Update 4: Mistlands
Mistlands will add an entirely new biome to Valheim. "So there will be new enemies, new items, a new boss, new resources, everything, and that is what we have planned for this year. So yeah, that's a pretty big job, but we'll kind of take on the challenge," said Törnqvist .
In terms of bosses, Törnqvist also confirmed that each new biome added to the game will have its own boss. And if that's not enough, some new smaller bosses could pop up at some point as well.
"In the final version of the game, there will be nine biomes with nine bosses. And then we'll look into adding mini-bosses and the like," he said. "So yeah, there will be more bosses coming."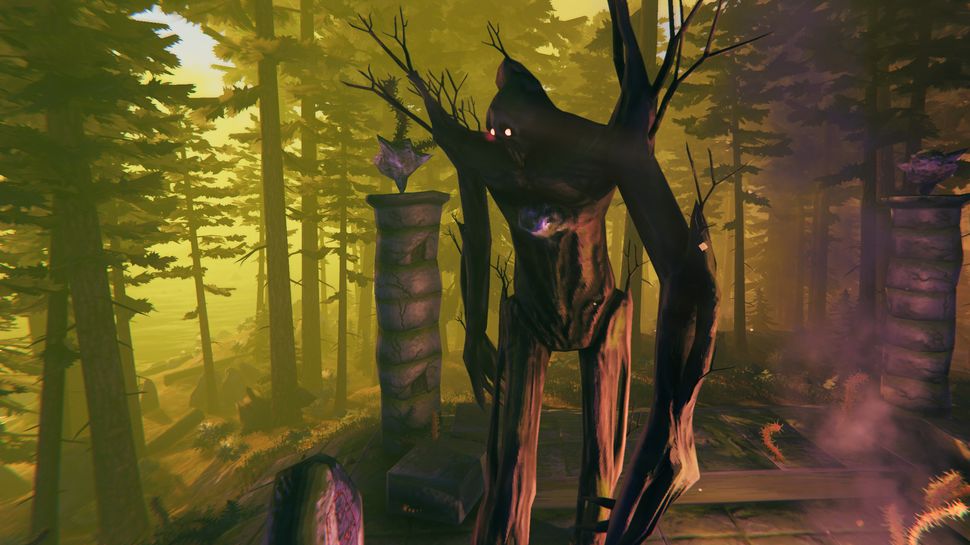 (Photo credit: Iron Gate Studios)
I also asked how adding entirely new biomes would affect the procedurally generated worlds people are currently exploring and building in, and whether these new biomes would overwrite parts of the world that players may have already visited.
"We are currently discussing how we will do that. From a technical point of view. I cannot give you a clear answer at the moment," he said. It's worth noting that Valheim currently has some undeveloped biomes like the Deep North and Ashlands, and some players have come across unfinished Mistlands areas so new biomes could possibly be added without significantly affecting player progression.
Dates for the roadmap updates have also not yet been announced, as Iron Gate is currently focused on fixing bugs on short notice.
"The entire team is working to fix any bugs that come up when a million people suddenly play your game," said Törnqvist. "We're five people, by the way, so we're pretty busy. But yes, as soon as we feel ready, we'll start working on the updates outlined in the roadmap."