PC
Valheim patch improves dedicated server latency, makes wolves less horny
The co-op Viking survival game Valheim will continue to be updated regularly in Early Access. The latest patch (0.147.3) mainly aims to improve dedicated servers and, perhaps just as importantly, make Wolves a little less horny.
"Dedicated servers now always use direct connections instead of Steam Datagram Relay (SDR)," read the patch notes. "This should result in much lower latency for most gamers."
The update hopes to fix some of the connectivity issues that began to appear after last week's patch. There are some other interesting improvements too. The head animation of the Valheim provider should be a little smoother if that happens to bother you. There was a "Bonemass puke network fix" which is a fun sentence to read. There is a solution for people grabbing objects (ores and metals, I suppose) while walking through portals, the devious devils.
And tamed wolves don't produce that many wolf cubs, which apparently was a problem. I haven't tamed wolves myself, but I've certainly had my hands full with rapidly breeding boars.
Here is the full list of patch notes:
Localization updates
Haldor turned his head
The network interpolation of objects is skipped if the object was far away. Fixed an issue with network players flying through the air when entering dungeons, exiting portals, etc.
The -public 1/0 flag was added again to the dedicated server. Allows players to host local LAN servers
Updated Join IP button to allow LAN connections (dedicated servers only) and added DNS support
Dedicated servers use a direct IP connection instead of SDR and solve problems with slow Steam relays in some regions of the world
Bonemass Puking Network Fix
Updated Dedicated Server PDF Manual
Prevent items from being picked up when entering portals
The reproduction of wolves has been slightly decreased
Decreased the chance of the boss trophy speaking
The last one is nice. Although I find the fate of mounting the elder's head above my workshop tempting, I probably don't have to have him text me every day: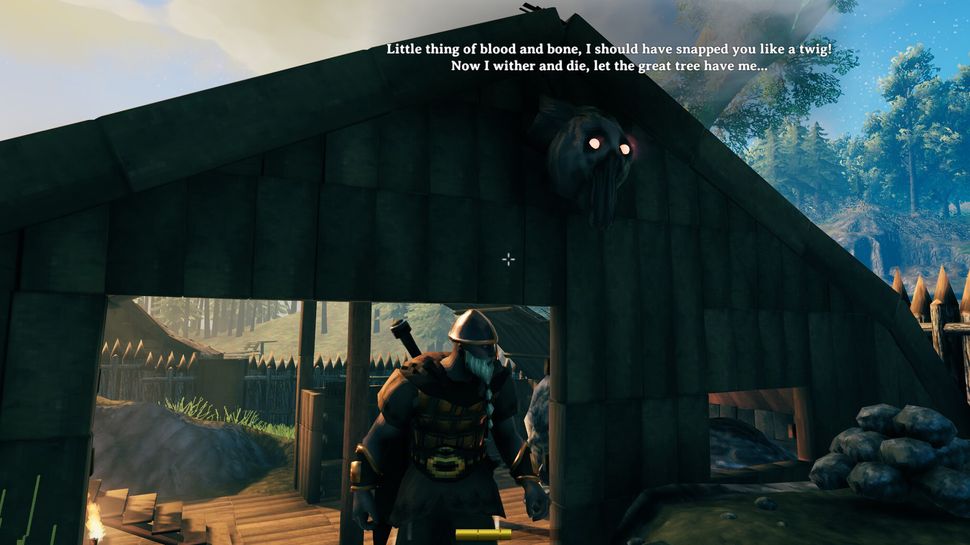 (Photo credit: Iron Gate Studios)