I'm Kevin Kelly, and I'm a gardener on a suburban property in Harrisburg, Pennsylvania (Zone 6b). I've been gardening here for 25 years since we had the house built on a vacant lot. My wife is the cheerleader but otherwise has no interest in our outside space other than to remind me that I am buying too many plants. Today I wanted to focus on some of the many hellebore (Helleborus species and hybrids, zones 4–9) that shape the landscape. I love them because they are deer proof and bring much-needed color in March and April. I hope you enjoy a few from my collection.
This looks like one of the newer sterile hellebore hybrids (perhaps the Helleborus 'Ivory Prince' variety, Zones 4–9) that has an exaggerated abundance of flowers.
A warm copper-colored flower with delicate spots of darker colors in the throat.
This pale pink hellebore looks so delicate it's hard to believe it's one of the most durable perennials you can grow. She laughs at deer and cold temperatures.
Hellebore flowers reward those who take the time to enjoy their details up close, as does this soft, pale yellow bloom that is painted with purple in the heart.
A double pink with layers of additional petals.
What an incredible bloom with layer after layer of ruffled white petals!
White with purple spots is a classic hellebore pattern. It's found on some of the very first hybrids that became prevalent and is still just as beautiful and enjoyable in the garden.
A hellebore laden with flowers reveals itself in a container. Growing these perennials in containers is a great way to lift them to a place where you can enjoy their flowers up close.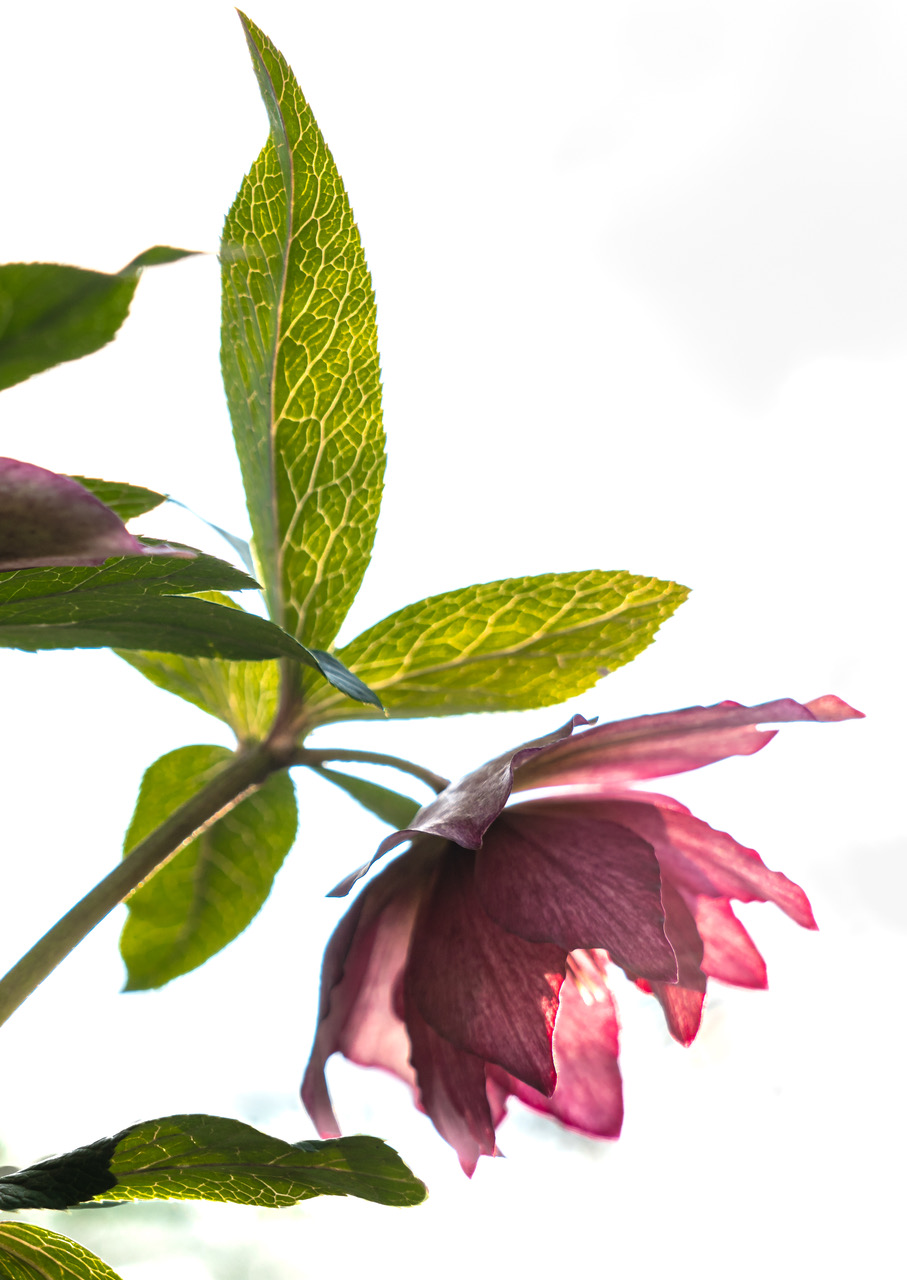 A hellebore flower that is backlit by the sun.
Of course, Kevin is not only a great gardener but also a photographer! I like the way the veins seem to glow on the leaves in this picture with the sunlight behind them.
Do you have a garden that you want to share?
Do you have photos to share? We'd love to see your garden, a specific collection of plants that you love, or a beautiful garden that you got to visit!
Submit 5-10 photos to for submission [email protected] along with some information about the plants in the pictures and where you took the photos. We'd love to hear where you are, how long you've been gardening, successes you are proud of, failures you have learned from, hopes for the future, favorite plants or funny stories from your garden.
If you want to send photos to the GPOD email box in separate emails, that's fine.
Do you have a cell phone? Tag your photos on Facebook, Instagram or Twitter with #FineGardening!
You don't have to be a professional garden photographer – read our garden photography tips!
Have you already received the GPOD by email? Login here.
Receive our latest tips, how-to articles, and how-to videos sent to your inbox.